We make the unique tour program that you can have a special experience.
We can provide a rental of the ninja costume and Sumo-wrestlers visiting tour.
Become a ninja!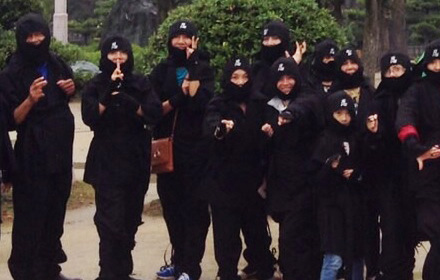 Ninja experience
A Ninja dressed in black clothes, fight with special weapons was mainly active in the 15th century to 16 century called "Warring States period" of Japan.It was unique existence to be active under cover of darkness without appearing in the front stage.
Why don't you become a "Ninja"?
In our tours, you can wear a ninja costume with special weapons and also you can take impressive photos!
It's cool to wear in the place remaining old buildings, such as "Osaka Castle","Kyoto"and "Asakusa"!
Also small ninja clothes for children is available!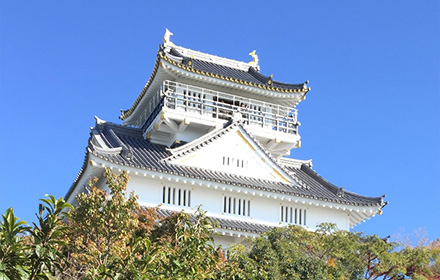 Ninja experience in Gifu Castle
Gifu Castle is the famous castle which The Warring States period hero, "Nobunaga Oda" constructed. Please join our castle-tour with wearing the ninja costume!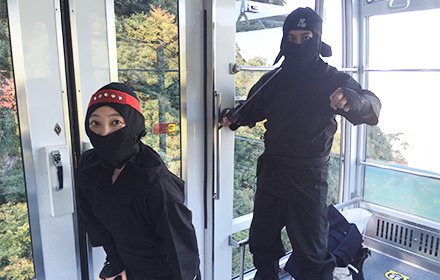 The castle is located on a hill, it is easy to go by ropeway.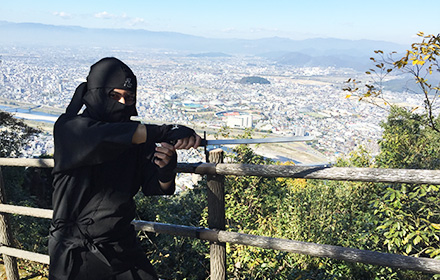 You can overlook cityscape of Gifu from the mountaintop!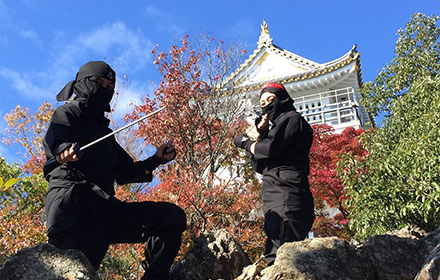 Let's pose in front of the castle.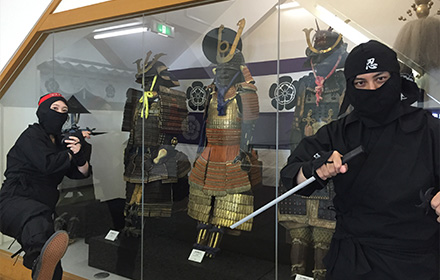 At the museum next to the Gifu castle, you can see the armor and weapons of the Warring States period displayed.
Meet the Sumo Westler Tour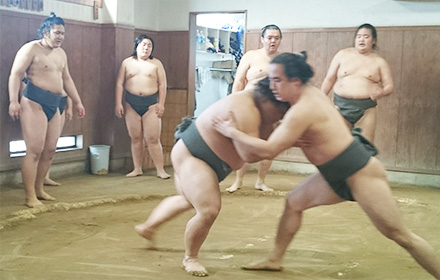 Sumo is a traditional culture of Japan, and it is the popular martial art that "a sumo wrestler" fights one-on-one.
"Sumo-Beya" is the place that Sumo Wrestlers are living and training together under the guidance from the "Oyakata".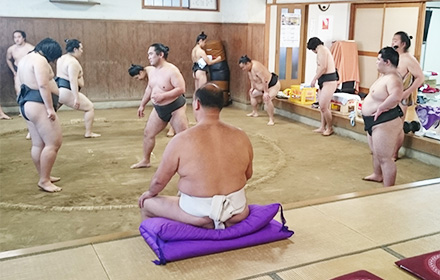 Oyakata is the coach, is also like a Father for Sumo Wrestlers.
In Sumo-Beya tour, you can observe the training scene that takes place in the morning, and after that,there is a lecture about the sumo from Oyakata, then you can take photos with wrestlers.
You can also eat "Chanko" with real active wrestlers.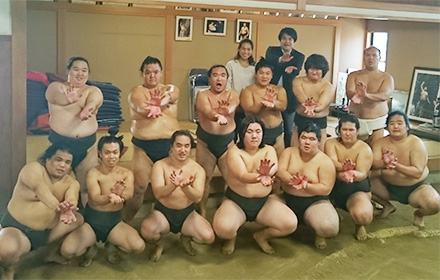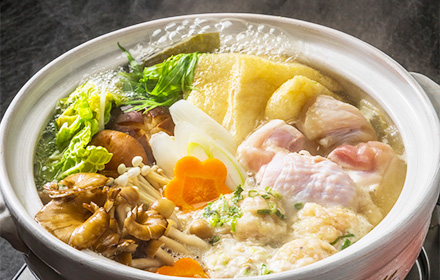 Chanko is a hot pot dish made by a lot of ingredients, such as meat,fish and vegetables. Wrestlers eat this almost every day to get a energy for training. You must try once!